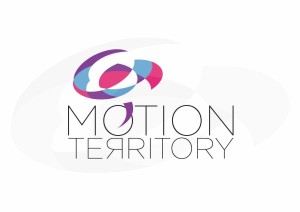 Production Dramaturgy
Artistic Advise
Concept Development
Dialogical Process Development | Facilitation
Hosting on theater and festival events
2009-2014
– Nieuwe Luxor Theater, Rotterdam giving an introduction on Boris Eifmann
– ITs Festival, Amsterdam giving aftertalks
– U-Theater, Utrecht for Vereniging voor Dans Onderzoek (VDO) Diversity in Dialogue. A study day in Dramaturgy.
– Frascati Theater, Amsterdam presenting our research. Parallels & Differences in the need for Artistic research for BIT Dansdramaturgie with Danslab
– International Choreographer's Week, Tilburg interviewing Jan Martens
– Lucent Danstheater, The Hague giving tours about NDT
– Theater De NWE Vorst, Tilburg interviewed young makers Dansbrabant, Moving Futures Festival
I work as an independent freelance dramaturge with different performance artists, mainly choreographers since 12 years. I coach and consult artists in their artistic processes of creation and how to collaborate with others to visualize ideas. I guard the quality of those ideas and I bring in outside perspectives from different audience groups. Below trailers of the most recent contemporary dance productions I was attending as a dramaturg:
2019-2020 Writer & strategic advisor Sagi Gross, GrossDanceCompany
2019 -2020 Dramaturgy for "I Still Remain" by Judith Clijsters and componist Patrick Housen
2019 Dramaturgy 'Lost in Transformation' by Nishant Bhola
2019 External assessor COMMA Master
2019 Dramaturgy 'Encounter' by Nishant Bhola, Particles
2018-2019 Co-dramaturgy 'The Beauty of Falling Apart' with Moos van de Broek, duet by Hilde Elbers and Heather Ware
2018 Writer reflection report subsidy cuts independent performing artists NL Festival Dutch Dance Days
2017-2018 Artistic Coach for Joost Vrouenraets in COMMA Master
2017 Dramaturgy '[N]EMO BODY' by Joost Vrouenraets GOTRA and writing application
2017 Dramaturgy/writing 'Slippery Slopes for Golden Heels' by Hilde Elbers
2017 Dramaturgy "DisLokasyon" by Gizem Bilgen and a 3-day Dramaturgy LAB with Ayse Draz in Akbank Sanath, Istanbul
2016-2017 Dramaturgy 'Yeah but no but yeah' by Hilde Elbers
2016-2017 Dramaturgy 'Bored to Death' by Judith Clijsters
2015-2016 Dramaturgy 'A Manual for Walking' by Hilde Elbers
2009-2014 Conversation host & facilitator on several events in the dance field
2007-2014 Dramaturgy for Mor Shani, several dance productions
Most current dance productions: 
I Still Remain
By Judith Clijsters and Patrick Housen, premier 24 March 2020 at Festival Cement (Premier canceled due to Covid-19)
The Beauty of Falling Apart
By Hilde Elbers & Heather Ware, premier 31 January 2019 in Chasse Theater, Breda Netherlands
DisLokasyon
By Gizem Bilgen, premier 21 December 2017 in Akbank Sanat Istanbul Turkey
Modern dans alanında seyirciye yeni okumalar ve fikirler sunan dans performansı DisLokasyon, bu akşam 20:30'da Akbank Sanat'ta. Dansçıların yanı sıra "Hareket Korosu"na da yer veren gösterinin koreografisi Gizem Bilgen'in, dramaturjisi ise Anne-Marije van den Bersselaar'ın imzasını taşıyor. Detaylı bilgi için: bit.ly/2AYCQRZ

Geplaatst door Akbank Sanat op Donderdag 18 januari 2018
[N]EMO BODY
By choreographer Joost Vrouenraets, premier 7 November 2017 in Theater Bellevue, Amsterdam Netherlands
BORED TO DEATH
By Judith Clijsters, who is selected for Makershuis Tilburg, premier September 2017, C-Mine, Genk Belgium
SLIPPERY SLOPES FOR GOLDEN HEELS
By Hilde Elbers, premier August 2017 at Festival Boulevard s'Hertogenbosch in project Stabat Mater.