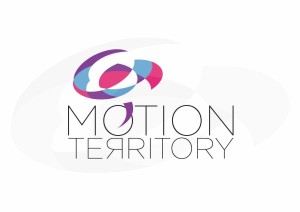 CONCEPT STORE FOR ARTISTIC STRATEGIES
For Co-Creation | Coaching | Advice
Telling stories that matter in surprising and innovative ways, that's what the Concept Store for Artistic Strategies is all about. By applying endless 'artistic strategies' you can find inspiring ways to express and share meaningful narratives that need to be heard, seen and experienced. By doing this we take agency for a meaningful and inclusive future together together.
My name is Anne-Marije van den Bersselaar, longtime dramaturg and performative visual storyteller with an interest in expanding creative art practice for building sustainable aims in society. Artistic research inspired me on many levels. In 2015 I decided to dedicate my practice to enrich others in and outside the art field with the Concept Store for Artistic Strategies. I devote my professional practice to frame, form and create stories that matter. Read more below.
What
I offer my services in Co-creation, Coaching & Advice to creatives, artists, professionals and passionate people that want to change the game, start something new or build further on what they already achieved. You can hire me as interim intervener, creative team player or as an independent consultant. I offer customized trajectories for collaboration and facilitation.
I'm a professional collaborator, supporter and thinker. I like to be generous in sharing knowledge and taking responsibility to the working hygiene in personal processes to let ambition and skills flourish. For people that long for real change, creative solutions and 'out of the box' thinking. People who want to contribute to a different society that includes humane values (instead of solely performing for individualistic and material wealth).
Why
I work value-driven by sustainable, wholehearted, democratic and intelligible perspectives in service of inspiring ideas and initiatives by others: Always learning in the process of doing things differently. I'm committed to courageous change makers that dare to be different and to go against system flaws in contemporary society. By 'artistic means' you will start working from your own ideals, values, qualities, goals and motives in order to bring your ideas into practice and practice your ideas thoughtfully: In other words, taking agency to create a better future, together.
How
I dedicate my expertise adjusted to the needs of clients. My starting point is your question for development in a judgement free open environment. I'm trained in defining the right questions to answer with a problem-solving mind. I map out potential storylines, opportunities and navigating destinations you could explore with your ideas. I guide you through the total process, from first concept to final execution and where needed I bring in constructive ideas from a wide perspective of knowledge in change, innovation and creative solutions.
I'm trained to oversee processes, to guard the essence of narratives and to study topics to find strategies for translation. I work with you as a co-creator, critical reflector, educational designer, curator and process facilitator. I'm able to change perspectives instantly to bring a different light when you get stuck.