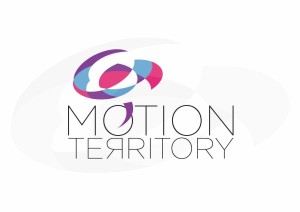 CONCEPT STORE FOR ARTISTIC STRATEGIES
For Co-Creation | Coaching | Coordination
Telling stories that matter in surprising and innovative ways, that what's the Concept Store for Artistic Strategies is all about. By applying endless 'artistic strategies' you can find inspiring ways to express and share meaningful narratives that need to be heard, seen and experienced. The 'concept store' is a metaphor endless possibilities to execute ideas by strategic pathways. The choice is always yours.
My name is Anne-Marije van den Bersselaar, longtime dramaturg and performative visual storyteller with an interest in expanding creative art practice for building sustainable aims in society. Artistic research inspired me on many levels, so I decided to dedicate my practice to enrich others in and outside the art field. Therefore, in 2015 I founded the Concept Store for Artistic Strategies. I devote my professional practice to frame, form and create stories that matter. I explain this in the animation film below:
What
I offer my services in Co-creation, Coaching & Coordination to creatives, artists, professionals and passionate people that want to change the game, start something new or build further on what they already achieved. People that long for change, creative solutions, 'out of the box' thinking in an endless forest of possibilities. People who want to contribute to society instead of solely perform for individualistic wealth. This is my calling to make the world a little bit better, contribute to a sustainable future together and empower people from an inspiring place.
Why
By 'artistic means' you will start working from your own ideals, values, qualities, goals and motives in order to bring your ideas into practice and practice your ideas thoughtfully: In other words, taking agency to create futures for a better future, together.
In a time where the constructs and systems we've built in society are failing us, we are challenged to re-consider life and what our humanity means. Art practice intrinsically consists of fundaments for community values: People working together, working on the premisses of equity, taking time to study and having emphatic conversations are a few qualities of the (performing) artist's practice. I dedicate my practice to visualize knowledgable and practical stories out of the studio's and ateliers bringing on the table strategies, methods and tools from artistic process that remain often unnoticed in the final product. I believe they actually have a potential to balance an individualistic and consumer-based, online society. The work of art as the reflector on humanity in all its facets.
There is more: Artistic practice has the potential to bring knowledge and experience together and therefore concretize ideas into action. Artistic practice also brings people together in situations where the outcome is unknown. This is the perfect playground to explore endless possibilities and unconventional solutions to any problem. Art practice belongs within our lives, not solely reflecting from the outside on uur lives.
How
I dedicate my expertise adjusted to the needs of clients. My starting point is your question for development. I'm trained in defining the exact question to answer with a problem-solving mind. I map out potential storylines, opportunities and navigating destinations you could explore with your ideas. I guide you on the total process, from first concept to final execution. I can frame your work and process that is needed and make ideas move into creation. I'm trained to oversee processes, to guard the essence of narratives and to study topics to find strategies for translation. I work with you as a co-creator, critical reflector, educational designer, curator and process facilitator. I can change perspective instantly if your process demands that. I'm a collaborative brainstorm partner that listens carefully and understands learning.