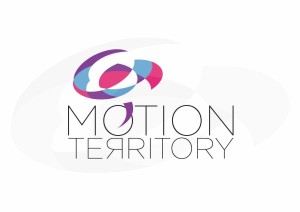 WEBSITE UNDER CONSTRUCTION – Rethinking my practice
Visual Storytelling | Co-Creation | Lifestyle Art
Telling stories that matter in surprising and innovative ways, that's what the Concept Store for Artistic Strategies is all about. By applying endless 'artistic strategies' you can find inspiring ways to express and share meaningful narratives that need to be heard, seen and experienced. By doing this we take agency for a meaningful and inclusive future together together. 
My name is Anne-Marije van den Bersselaar, longtime dramaturg in performing arts. Dramaturgy is a tool for me to create, to visualize and design alternative and courageous roads to navigate complex life. I speak publicly and I work as a visual narrator, writer and creative ally. In 2015 I decided to dedicate my practice to enrich others in and outside the art field with the Concept Store for Artistic Strategies. I devote my professional practice to bring urgent narratives into communities that need change. Read more below.
What
I aim to express stories that are meaningful in the world of today and tomorrow. Stories that create breathing space for people, recognition for the ones unheard and most importantly to rethink the constructs and systems that we inherited from the past. I engage intellectually and emphatically with borrowed stories and translate them by a multimedia or interdisciplinary form. I'm looking for the meaning of personal cry-outs, the science of happenings in an unjustified world and critical narratives that don't take anything for granted in society. And I do so from a wholehearted and autonomous position. My integrity is secured by the awareness of ownership to whom a story belongs.
Why
As a narrator I lead by storytelling to create movement en learn from unknown territory to create a better future together. My aim is to use artistic methods to express a visual language for emphatic stories of a more inclusive world that will sustain. Storytelling is ancient and doesn't belong to commercial profit motives. Storytelling needs to be de-capitalised to bring the stories back to the people. To practice listening for finding alternative modes of consuming the next hype. Perception is a verb that requires a life long growth trajectory. And I believe this exercise will help building resilient communities and inspiring lifestyles outside of dominant pre-described systems of control.
As a co-creator I encourage, support and advice and help build the story in a performative meaningful way. I want to empower people and embrace all kinds of emphatic and vulnerable human features that give colour to the world I so deeply cherish.
How
As a narrator I listen first and will start a dialogue with you, the story or a subject. I use critical research methods, critical thinking, creative methods in the name of artistic strategies to find the alternative pathway to create the story in visual and performative language. This requires a constant process of re-positioning and questioning the terms of why and how you claim a space to speak from.
As a co-creator my starting point is to create a free space for thinking, expressing and practice dialogue. I'm trained to oversee processes, to guard the essence of thoughts and creative motives and to study topics to find strategies for translation. I guide you through the total process, from first concept to final execution and where needed I bring in constructive ideas from a wide perspective of knowledge in change, innovation and creative solutions.